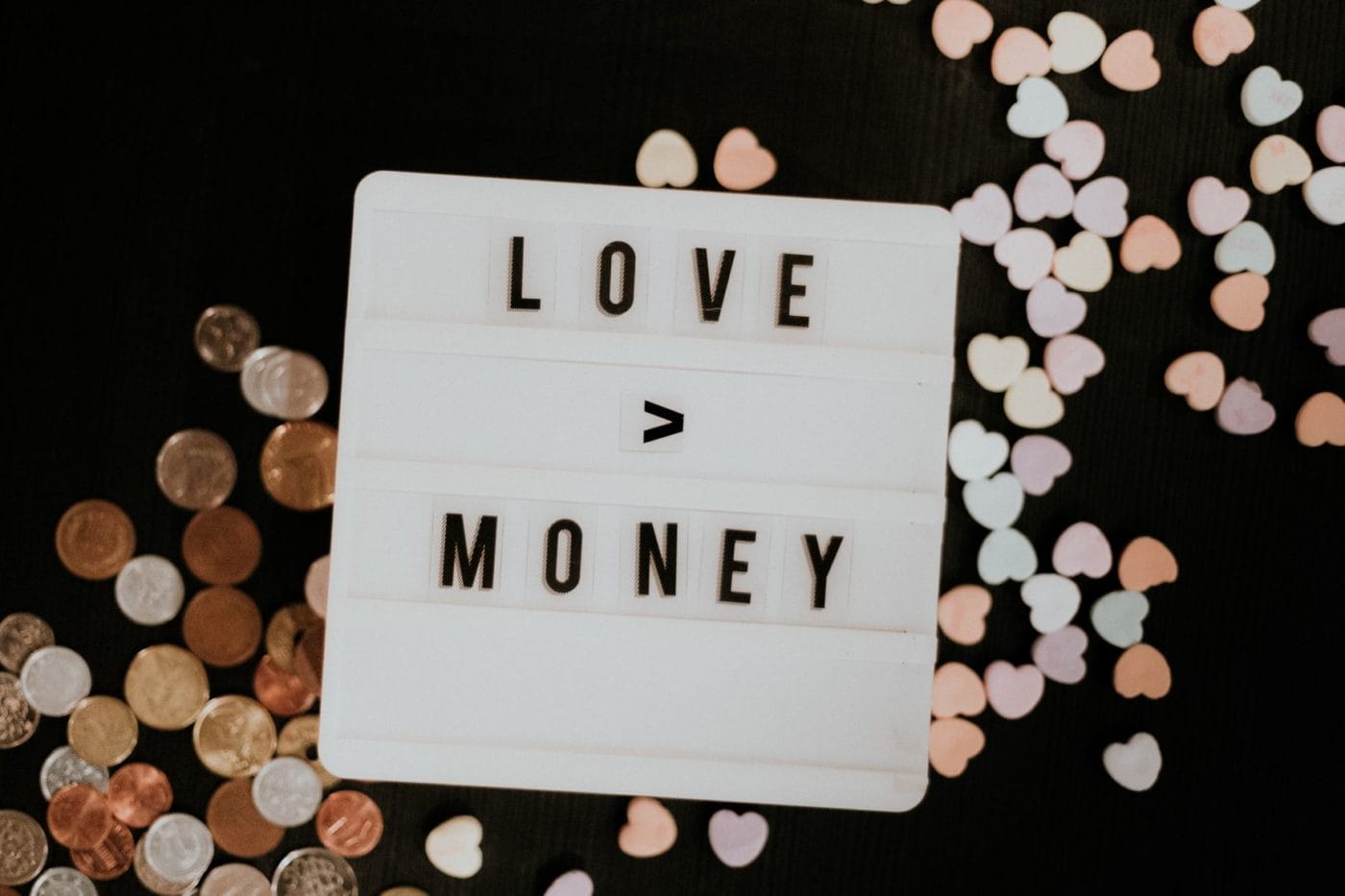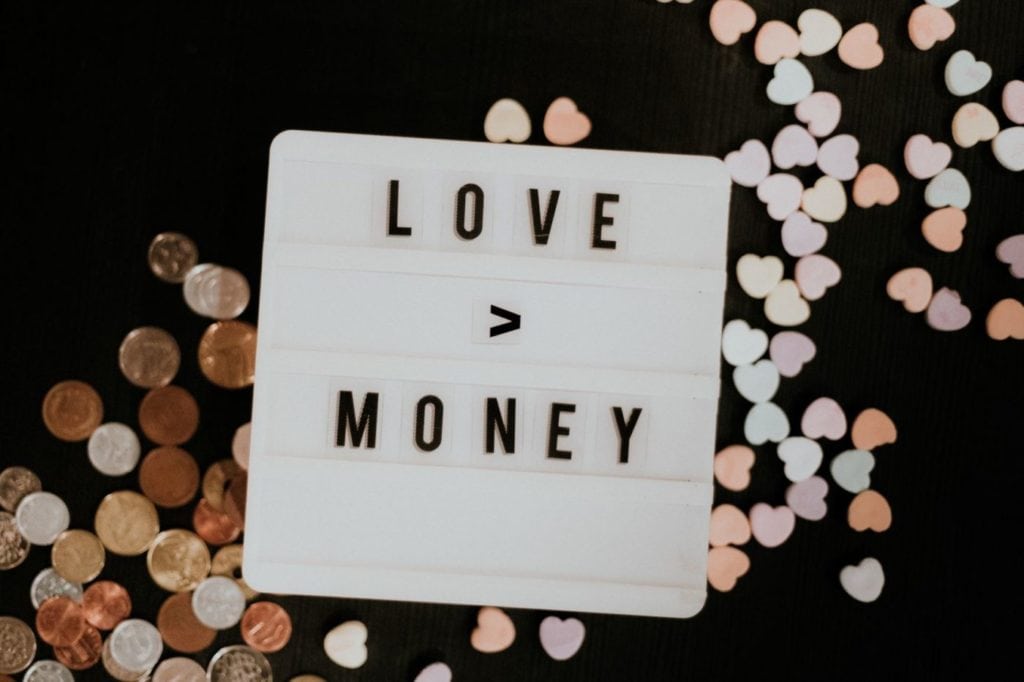 We all have a money story. It's the little voice in your head, that tells you what you think about money and wealth.
Often, we're not aware of it. It's formed from things we've heard, read or been told about money – and by the way our parents acted, when we were small.
Our money story means that sometimes, we act in ways that self-sabotage our success. And we don't even realise we're doing it…
In his book The Chimp Paradox (well worth a read by the way!), Steve Peters calls it your 'monkey mind'. That bit of you that acts on the unconscious stuff buried in your head.
So if we want to feel in true control of our finances and wealth – or to scale our business to the next level – we NEED to uncover these beliefs and decide if they actually serve us and our success.
And if they don't serve you? It's time to stop the self-sabotage and re-write YOUR money story.
Maybe you're the first person in your family (or out of your friends) to start your own business. Or to make the leap and consider leaving that career you went (or fell!) into, when you started working.
Maybe the only people you know who went into business went bust. And everyone you know tells you it's a really bad idea.
Maybe you're serious about scaling your business to the next level of growth. You KNOW what you need to do – the action you need to take – but you just keep feeling this weird resistance.
The little voice in your head says that you should stick with what you know.
Keep the safe option. That you should be grateful you even have a job (your cousin Sarah's been out of work for 18 months now and is struggling to make ends meet).
They're your family! Of course you worry about what they think. They mean the world to you.
And your business right now feels safe. Scaling to that next level – to 6 figures and beyond – feels scary. It's unknown. It's a risk.
But what if you could make that voice in your head say other things?
Things that would support you and make you feel brave. An action taker, ready to change the world.
How would that be? What would be different? How would you FEEL different?
Let's get practical.
So what do you do, to stop yourself just sitting there and start moving towards what you really want?
1. Find a quiet space and grab your notebook or journal. Listen to that little voice in your head. What is it saying? If you're really, really honest?
Write it all down, leaving two or three lines between each statement. Once you've made your list, go back through and examine each belief about money you currently hold. Ask yourself – is this true?
Then, under each statement, rewrite it as a positive. Look for the positive in every single one and use it to fuel your desire!
Here's some examples for you:
I'm really bad with money.
I made some not great decisions in the past. But I'm an intelligent woman! I know I can learn to be amazing with money and make great decisions in future, to create all the abundance I deserve.
I never have enough money.
There is NO shortage of money in this world. I am more than capable of creating wealth and abundance in my life. My parents might not have had enough – but I know I can break the pattern, for me and my children and their children.
If I make a lot of money, I'll have to pay a ton of tax.
Paying more tax is a sign of success! And when the time comes, I'll work with amazing advisors I trust, to guide and support me to manage my money so it works for me and my family.
Everyone I know who started a business went bust.
But does EVERY business go bust? No! And they are not me, with my passion and determination. There are so many incredible female leaders, creating successful businesses I admire. I know it's possible for me to create a thriving business too (even if my family can't see my vision yet).
Making more money = less time with my kids.
Dad was never home, he worked so much. But the world has changed! I know I can create a thriving online business – like so many other successful women – to leverage my time. And make all the money I want, without sacrificing time with my kids.
See what I mean? Whatever the voice in your head is saying right now – taking some time to examine it and rewrite it as a positive statement is a hugely powerful exercise.
2. Surround yourself with likeminded, supportive people!
Who are NOT your family. Maybe it's a networking group – in person or online – or joining a group training program or Mastermind.
Quite honestly, bouncing ideas off each other and celebrating your wins (which your family would count as 'bragging') has launched my business to a whole new level.
Unlike your family or friends from school, these are people who will understand the ups and downs of starting and scaling a business. They'll relate to the day-to-day experiences you have and be there to support you.
Find people a few steps ahead of you, who've made the jump or achieved that next level of success. So you can hear their stories and start to feel confident that you can do this, too.
Although you don't need the approval of others, having the right people alongside you on the journey is so valuable.
Being part of the Wave Mastermind in 2019 allowed me to mix with an amazing group of business owners.
They became more than just business besties, cheering each other on (and celebrating massive launches, sell-out programmes and growth across the board) – to become a group of lifelong friends with a special bond. One of the ladies even drove all the way from Wales to Kent in February, to look after the alpacas when we went on holiday!
3. Get some expert help! Find a coach or mentor – someone who can help you get where you need to be and give you the confidence to take that next step.
Start by taking some time, to work out where the missing link is. What do you need? REALLY need? Get clear first and then find the right person to support you!
Maybe you only have a vague idea of the career or work you really want to be doing. In which case, a Life Coach might be the right person to help.
Maybe you have a business idea you're passionate about – but you're not clear on the best way to make money from it AND leverage your time to reduce your working hours. So a Strategy Expert might be what you need.
Maybe you have a side hustle and you'd love to make it your full-time job. But you need help to bring in sales – in which case a Sales Coach can help you increase your turnover, sales and conversions.
These are all very different people, so please don't just jump to work with the first person on LinkedIn that has 'Business Coach' as their job title!
Look for an expert that fills the gap you have. Then do your due diligence on them (this is critical).
Ask to speak to people they've worked with. Look for results. And then book a call, to make 100% sure they feel like the right 'fit' for you.
They can be successful, qualified and amazing at what they do…but if you're not going to enjoy working with them, you're going to struggle!
If you've done your thinking; know what you want to do and the only thing stopping you (once you've got the 'monkey mind' stuff under control) is that you don't know if it'll stack up financially…
That's where I can help you.
For the other things, ping me a message and I can connect you with some awesome experts!
So if you've had a realisation that you're fed up of being an accountant (like your grandma wanted), and being a dance teacher is the thing that is really going to fulfil you…
It's time we had a chat about ways I can help you take that first step.
I'm currently booking in places on VIP intensive days – where you can spend time in a small, fun group setting (4 maximum) and get some one-to-one time with me.
We'll work through your numbers and create your bespoke plan.
You'll leave feeling completely clear and confident…
Knowing your exact next steps and if your pathway is financially viable!
We'll share an amazing lunch at my house and you'll get to feed the alpacas (taking as many photos as you like!).
It's an away day in nature, to get that headspace and clarity we ALL need. In one day – not a drawn-out out course or program – and you'll even leave with your Will professionally written too (one more thing off your to-do list!).
This really is for action takers, who want to get moving NOW. It's half the price of my one-to-one work (and you get to meet the alpacas. Bonus!).
There's no need for a long discovery call – just click here to book your slot now.
Would love to welcome you and support you, to create the perfect plan of action that really works for you!
Until next time,
Claire