You Know How to Make Money
(but do you know how to build wealth?)
So you're making 6-figures in your business?
You've reached a level of success that most people only dream of.
You've bought all the things that you said you would when you reached  6-figures, and finished all the home improvements.
You have a sizable chunk of cash sitting in the bank.
And yet you don't feel as wealthy as you thought you would, do you?
Somehow, earning at this level hasn't provided the security you imagined.
You're spending far more time working than you ever planned to … because it STILL doesn't feel like you're making enough money.
You miss out on time spent with your husband and kids.
You're on client calls in the evenings, when you'd rather be watching tv and relaxing, or going out with your friends.
You want to be more of a CEO, and work ON the business rather than in it.
But with your revenue constantly going up and down, you're not even sure if it's viable or sustainable to hire more team members.
Just thinking about it stresses you out.
So you set about making more money… working harder and longer.
If this sounds familiar, then keep reading!
I'm going to show you how to:
You've made some tough choices.
You've come a long way!
Building a business from scratch is NOT easy!
It takes drive, determination and more than the occasional headache.
But here you are running a six-figure business, that is making a positive difference in the lives of your clients...
...a business that you're proud of, and passionate about sharing with the world.
You've made some big investments yourself and your business.
You've hired coaches and been through courses.
But most importantly, you've done the work!
You've taken the necessary action required to make this much money.
But no-one is showing you to convert this money into wealth.
It feels like everyone else on this level already knows how to do this stuff.
Assets and liabilities… overheads and expenses… tax… retirement.
Your eyes glaze over when your accountant tries to show you the gaps, and you feel like you're not doing all the money stuff that grown-up business owners are supposed to do.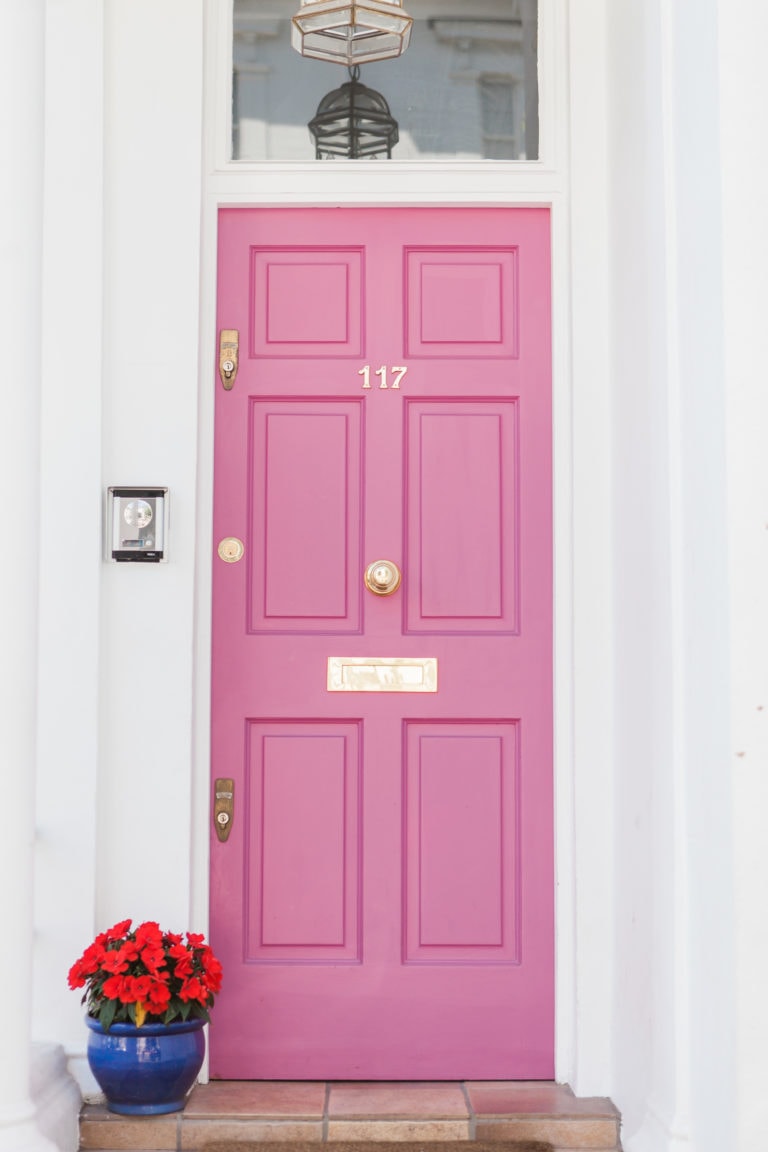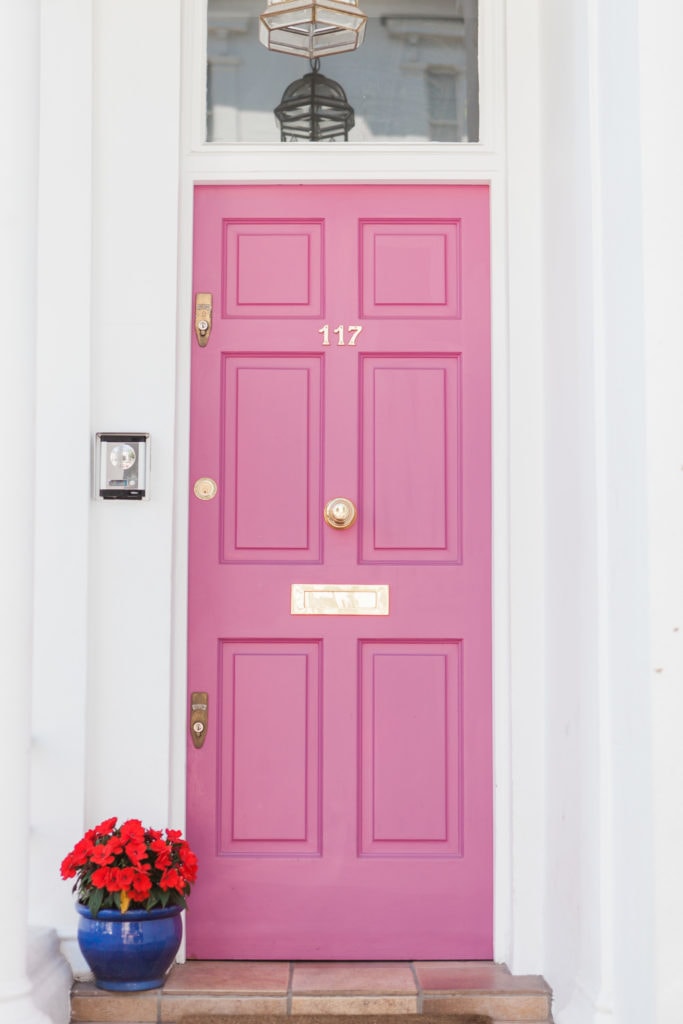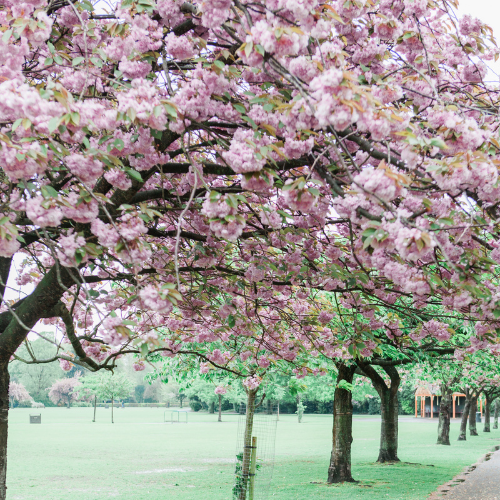 The idea of dealing with that stuff causes you so much stress and anxiety.
And there isn't anyone you trust to help you with it.
You're not even sure what you'll find when you dig into it.
What if people knew that beneath your curated image of an elegant swan upon a lake of financial confidence, you're furiously paddling to prevent capsizing??
You dare not think about it. So you keep putting it off.
But that little voice keeps nagging you:
"How much longer until it all catches up with me?"
So what does it feel like to be wealthy?
Your Reluctance to Tackle This is Understandable
I can see how when this feels like this is such a massive task
You're not even sure you're good enough with numbers to deal with this stuff.
And you've got no idea when you're going to fit it in – you're so busy in your business, you don't even have time for lunch most days.
So the thought of tackling this money stuff – even if you knew where to start - fills you with dread and fear.
You worry that you might get told off for what you've left undone.
You fear the secret chaos of your money stuff being exposed - that if someone were to pull on the loose ends, every appearance of your success will unravel.
What if you go through all the effort of finding someone to guide you…
(someone who understands the journey you're on + someone you dare to trust with your financial secrets + someone who doesn't patronise you with financial jargon that fries your brain)
...but don't have time to implement what you need to move forward.
Trust me, I know how it feels to be too exhausted in the evenings to do more work or attend training.
I'll take a G&T over a Zoom call any day of the week, thank you very much!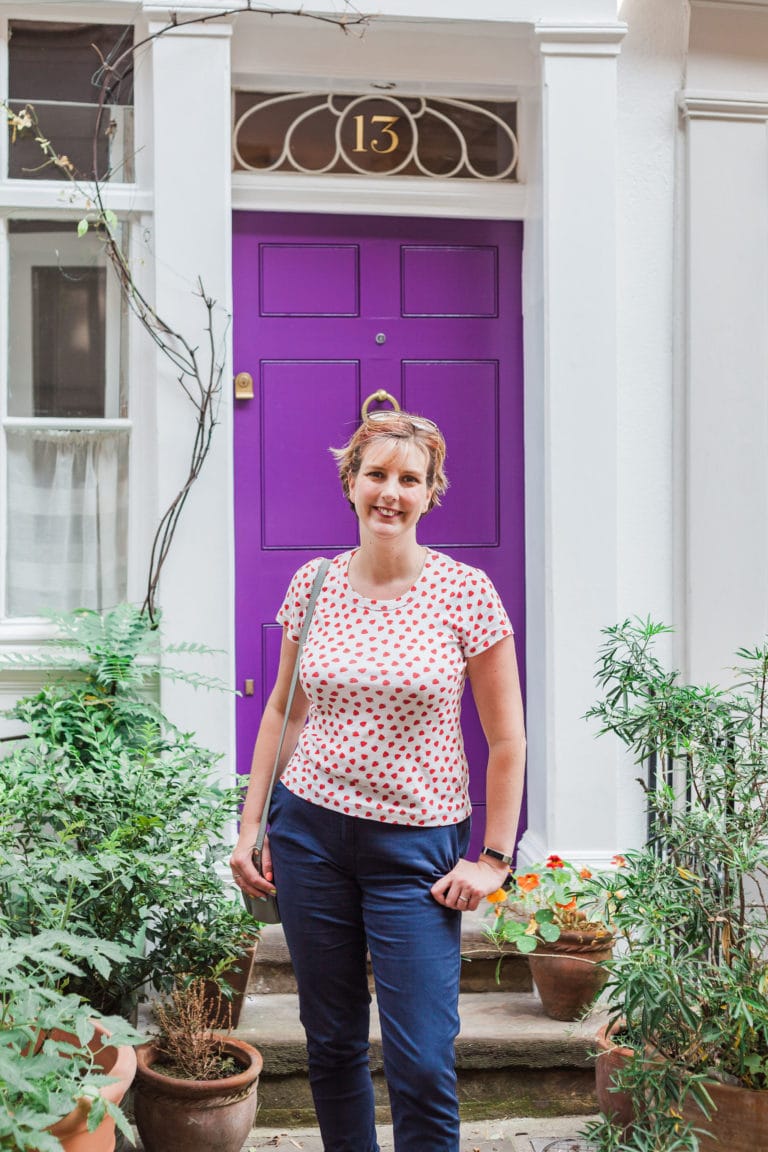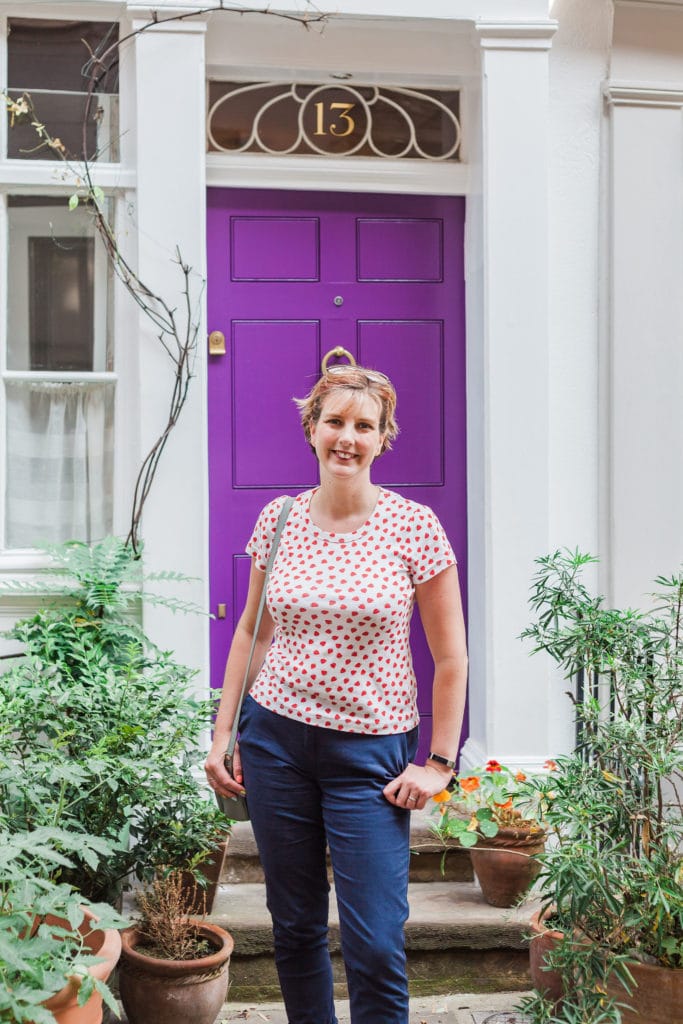 It's not your fault you don't have it all figured out!
You're not taught this in school.
And let's face it, business coaches all focus on helping you make more money, but none of them show you what you should do with the money you've made.
It's ok to be a bit nervous about seeking help.
If you're like most of my clients, you're comparing yourself to others - thinking you're a hopeless-case.
But as someone who works with all manner of businesses everyday, I've seen some stuff that will make your head spin.
Let me reassure you: you are not even half as bad as you might think
This isn't about selling your financial products!
This is about equipping you with a financial ideology that you can use to create intergenerational wealth…
So that your family can continue to benefit from the business you've created, long after you're gone.
And there's great news!
Once you've set it all up and your money is properly working for you, it only takes a little regular maintenance and occasional tweaks to keep you on track.
You'll see your money grow, your confidence soar.
And you'll be truly free to live the life you love…
The life that seems slightly out of reach, right now.
But don't be fooled!
There is a cost to avoiding this
The Problem with Most Financial Planners, Business Coaches & Accountants
Traditional financial planning...
Only works if you have consistent income.
It just doesn't fit with the ups and downs of income when you operate a launch-based model.
Most financial planners probably don't even know what a launch is…
(never mind the fact that it only has a 1-in-5 chance of success).
They don't understand that it's not about being full-time or part-time…
That the online world is different, and you could put hours into your next launch, and be working yourself to the bone - and it can still flop, and leave you hanging without any income.
Traditional Financial advisers want you to have a way that makes sure the money doesn't run out – but they're going about it wrong for people like us.
They'll tell you to set up insurance to ensure you get paid if you're too ill to work, because they're used to working with employees and owners of bricks and mortar businesses - where getting paid is all about how many hours you sit at your desk.
These experts tell you to repay your mortgage early and save for your retirement, but they overlook that you want to have an amazing quality of life, which gets better every year, even as you make progress towards your big goals.
You want flexibility and freedom… as well as financial security.
Their old-fashioned approach to wealth management doesn't allow the online entrepreneur to be balancing today's needs with tomorrow's dreams.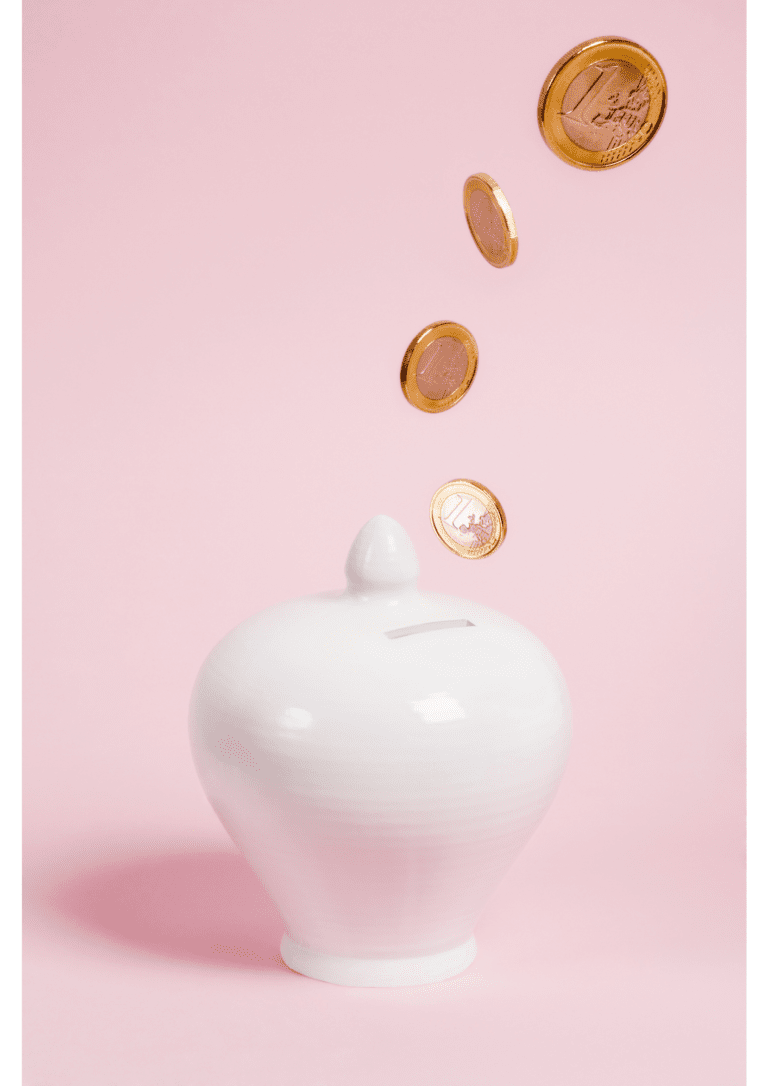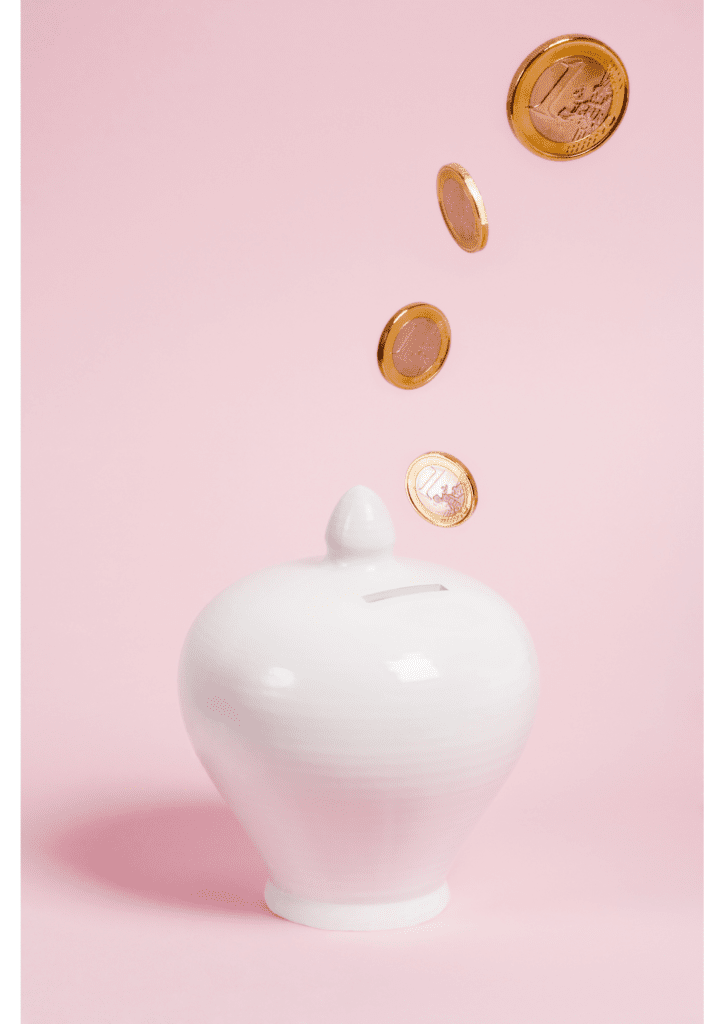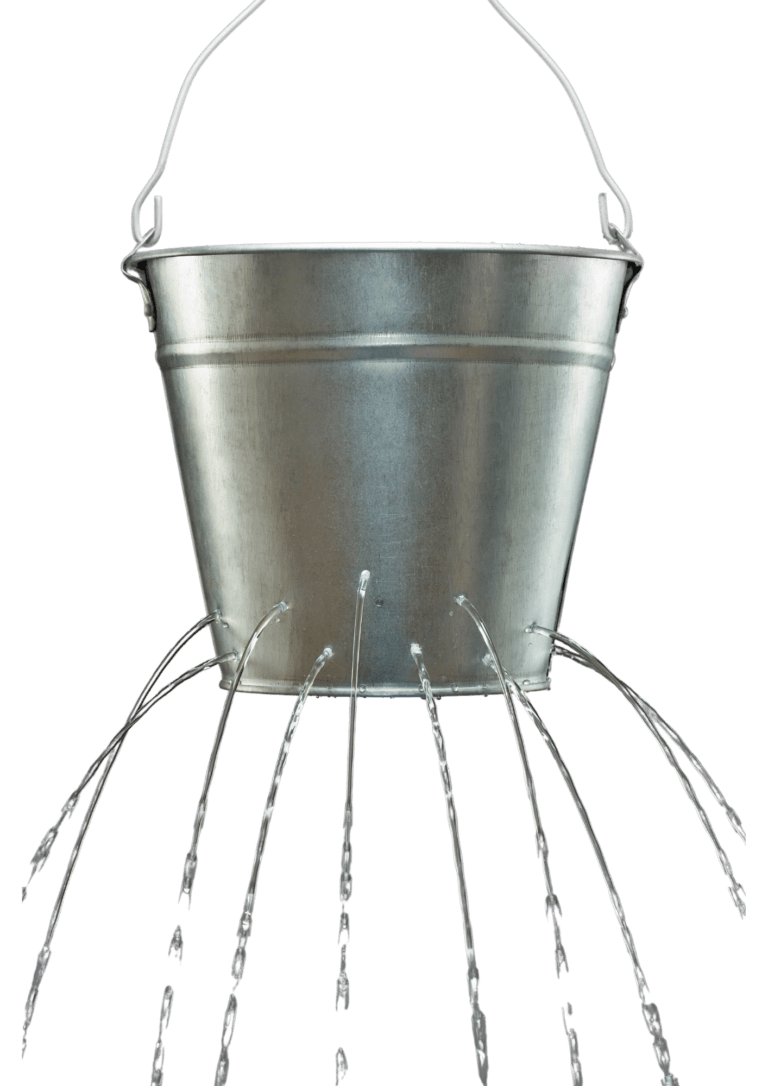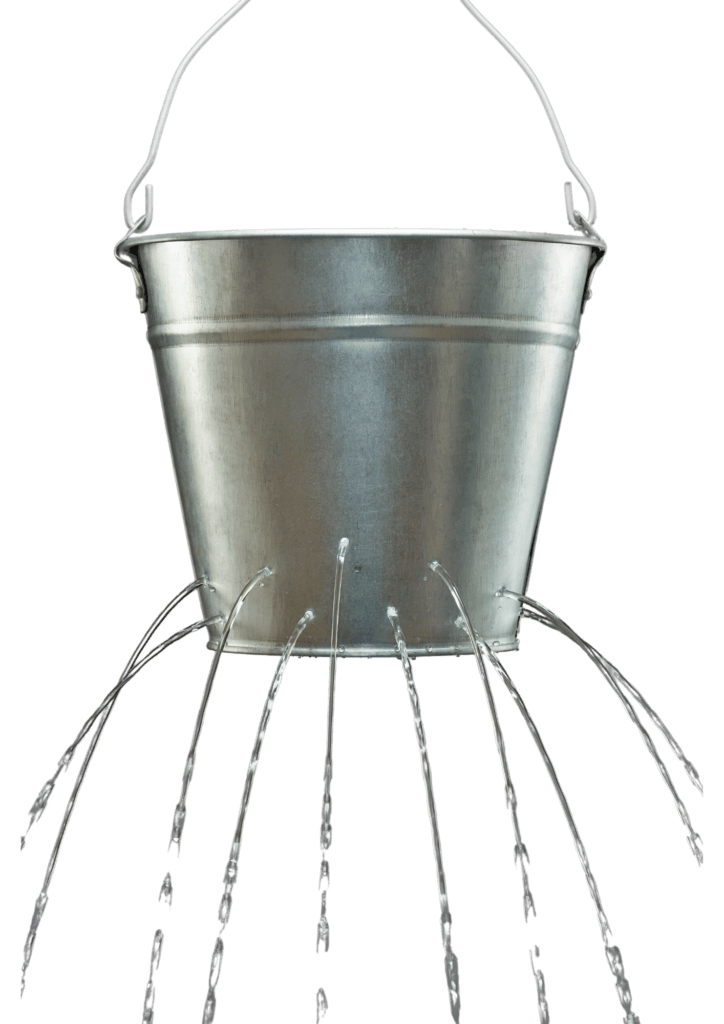 Most business strategists and coaches…
Tell you that you need to earn more money, and then all of these problems will disappear. But that just isn't the case.
It's like trying to fill a bucket with a hole in it. 
And no matter how many income streams you have, and how the money flows into your life, if you don't get the underlying stuff sorted, you'll always fall down.
They'll tell you the only way to get consistent income is to set up a membership, or pay-monthly-programme, but that isn't the business model for everyone, and there is a much more simple way to get a consistent income each month – completely in your control right now – whatever business model you're using!
And your accountant... 
Tells you the same every time you meet with them:
"You made more sales this year than the year before, but you're not really growing your wealth". 
You've worked so hard, and yet your accountant makes you feel like you've not done enough - that you're not good enough…
You're not a 'proper' business owner, like the others.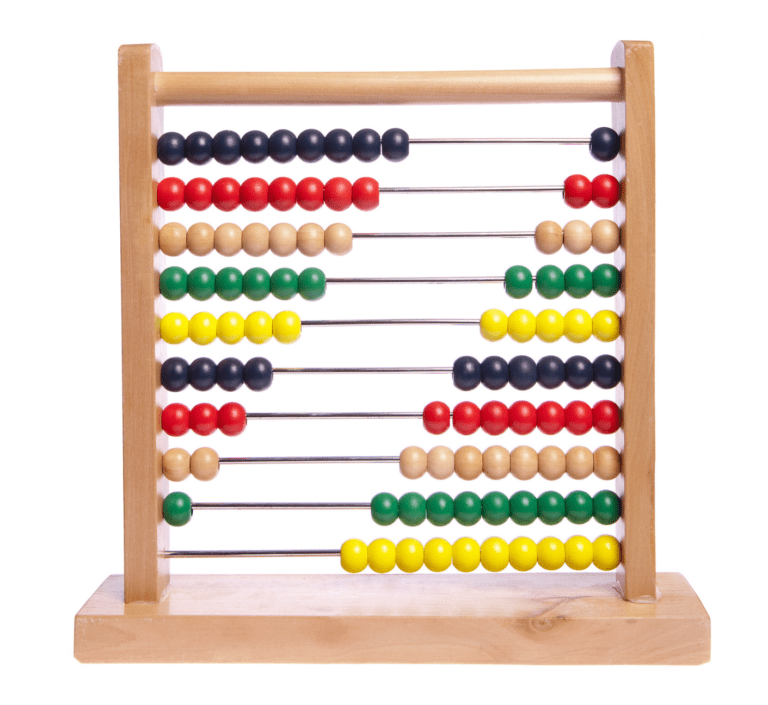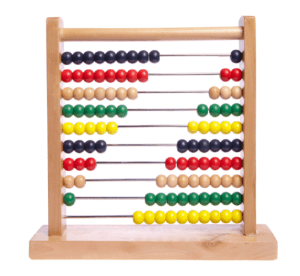 But I want to show you how things can be different for you.
Want to know the secret to building lasting wealth?
Do you remember that Bible story?
The parable about the man who built his house on the rock, and another man who built his house on the sand.
In case you don't know the story, the house on the sand went 'SMASH!'
The house on the rock stood firm.
What is often overlooked, is that both houses were hit by the storm.
Life is like that.
It throws unpredictable stuff at us.
By being properly prepared we can stand strong in the face of adversity, and continue moving towards our financial goals…
...and preserve the quality of life that we worked so hard to create.
I developed the ROCK Solid TM method to ensure that my clients lay solid financial foundations, upon which they can build stable structures of wealth - no matter what storms might beat against their houses.
With solid foundations in the ground, we can then go up into the sky.
From a 10,000ft perspective, we get clear on the life and legacy we want to create:
An inheritance for our children
Setting up a charity;
Retiring to your own desert island
...all of it can happen with ease, if the right structures and actions are in place.
Once you are clear on the path from where you are to where you want to be, you'll be able to make giant leaps towards your goals - making small and steady tweaks along the way.
It's not about doing more things, more about choosing to focus on the key things that really move the needle.
Okay, here it is… the secret to building lasting wealth:
It's having a plan that is both responsive and adaptive, so that as your income fluctuates and your business continues to grow, you'll have the confidence that still allows you to make wise money choices.
It's knowing exactly which numbers to track - and the very real excitement of seeing your net worth increase month by month , as you follow the plan.
No more double-allocating the money due into your Stripe/ PayPal account.
No longer needing to use the credit card to pay the business expenses.
And, you'll be able to confidently hire the necessary business support - not so you can take on more work, but so you can step out of the day-to-day administration and focus on the tasks that fill up your prosperity pot.
You Were Born to Have a Big Impact in this World!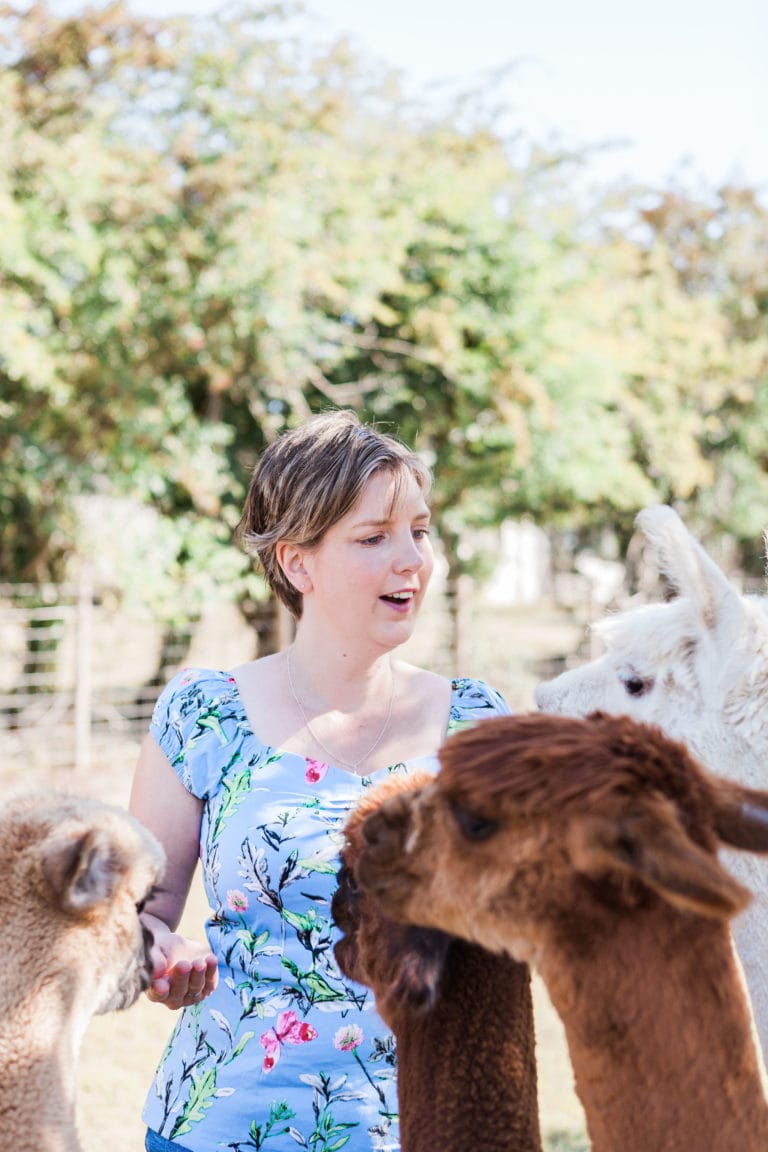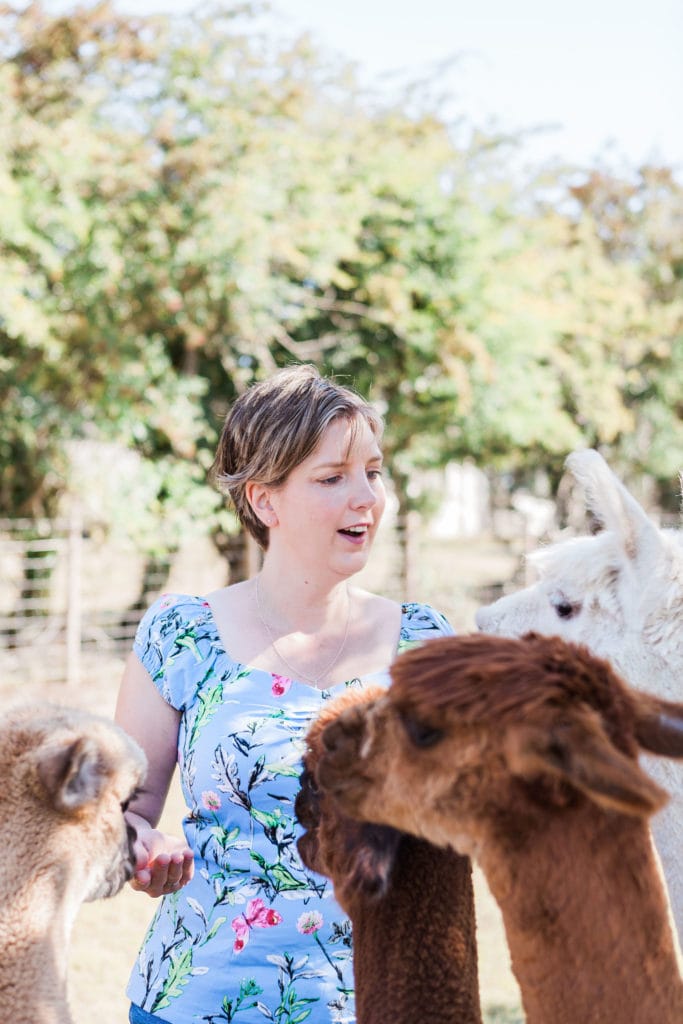 ...I've built my dream, and now I want to help you build yours!
Something was Missing… So I Created It
In 14 years of working with female business owners,
I've heard it many times:
"I'm too busy making sales to stop and work out what I'm meant to be doing with the money I'm making."
They feel like they're not doing all the grown up things they should do.
They're anxious that their amazing business could come crashing down around them at any point – and ultimately devastating their family.
They tell me that they love group experiences (with the right people), but would never want to share any of their personal wealth information with other participants.
And they say they love working 1-2-1 with me as an expert because of the simple way that I explain complicated concepts… that I'm "fun and approachable".
Connection with confidentiality.
Personal attention from a professional with a splash of personality.
I decided to offer the best of both worlds in one 
...and Magnetic Wealth™ was born.
This exclusive wealth accelerator supports 10 hand-picked women in growing their personal estate to multi-six figures within 3-5 years.
In the Words of Wealthy Women
Here's a glimpse into the wealth-building success that some of my clients have experienced:
Catherine's Story:
Tax Cuts and a House in the Country
I chose to work with Claire as I really wanted to focus on creating a regular income from the business and get all my financial loose ends tied up.
She showed us how to draw our business income in a more tax efficient way meaning that although my husband and I continued to draw the same income each month, we gained an extra £400 a month which meant I was able to finally get a pension set up and use this money for our future (rather than paying it as tax to HMRC)
I was also able to simultaneously reduce my company's tax bill further by putting the things in place to provide the money to complete my children's private education if anything terrible happened to me (or my business partner husband).
But best of all we were able to structure our business income so that we could buy our dream home just 6 months after we started working with Claire.
During one session, I made a throwaway comment about wanting to buy a house in the country but that we could never borrow enough to make the purchase... and Claire showed us how to do it without needing to increase our earnings further… 6 months later we were in our dream home.
Mary's Story:
Work less, Travel More & Retire Early
Having run a busy business for many years I knew it was time to reduce my client load and start to take more time off to travel and enjoy time with my family, but just couldn't see how that would work financially without me giving up doing all the things in my free time that I love.
Working together we created a workable plan to reduce my client facing time to 3 working days per week and calculated that if my wealth continues to grow at the same rate, then I can stop working completely at 50 and have enough income to last until I'm 94!
And now it is your turn...
Introducing:
Get private wealth-creation guidance, while being
supported by other high-vibe entrepreneurs.
This is a completely new experience.
Not a group coaching programme.
Not a mastermind.
It's a 6-month transformative wealth experience that will forever alter how you deal with your money - shifting you from dreaming of wealth to building it.
Here's what's included in Magnetic Wealth™:
Be Guided by Specialist Financial Experts 
As a qualified financial adviser, award-winning money coach who is trusted to look after more than £4million client assets, I will guide you in...
using different investment strategies to grow your money




creating lasting wealth using the tax-efficient products




freeing up more disposable income from the money you're already making

Improving your quality of life and having more fun with your money
PLUS!!
A carefully curated line-up of guest experts (including my own accountant, a brilliant money mindset coach and other niche experts) will richly contribute to your wealth-building success.
They will join us as needed throughout the 6 months to ensure that you have access to the BEST experts available, in a combination of online and in-person sessions.
The in-person sessions will include:
 2 X in-person Woman of Wealth training days
These hands-on interactive sessions offer some welcome respite from Zoom sessions, giving you in-person access to me and my guest experts (and probably some Prosecco too).
Connect with fellow wealth builders over a delicious lunch in an idyllic setting, while taking measurable action on your plan in a fun way.
PLUS!!
You'll get access to my ROCK solid™ programme, which has enabled my VIP 1-2-1 clients to... 
Get their behind the scenes systems in place

, to make managing their money simple and automatic;

Organise their bank accounts

, creating ring-fenced pots for their specific life goals.  This allows them to know at a glance how much they have to spend on holidays, days out, gin and the other things that make life fun (and they never need to feel guilty about how they spend their money).

Implement a version of Profit First

that enables them to get paid even if they take time off, and ALWAYS have money to pay their tax when the bill arrives

Create a financial safety net

so they know that if anything happens to them (or their income) their family will keep their quality of life and not need to worry about paying bills or leaving their home.

Draw a sufficient and regular income

to live a lifestyle of their choosing, knowing they'll always have enough money to pay for it.

My V.I.P clients rave about the results this programme has delivered for them; and I'm thrilled to now make it available to you too!!
PLUS!!
You'll get access to my...
Financial Confidence Workshop Series, which gives you a secure grounding in 4 pivotal money topics.
Buy Your Dream Home Handbook, that reveals everything a business owner needs to know about financing the home of your dreams.
And you will have a FREE V.I.P seat reserved for you, on any other programmes I run during the time you're part of Magnetic Wealth ™
2. Enjoy Progressive and Adaptive Wealth Management
We're going to deviate from the status quo of financial planning and training, with energized guidance and empowering support.
We'll begin with a 90-minute planning call.
This will allow us to identify what you already have in place, and to determine the next  steps in your wealth journey - those 20% areas of focus that will generate 80% of your desired results.
Monthly Wealth-Building Training
Each month you'll receive new wealth builder training (including videos and workbooks), showing you the next steps to take in your wealth plan, to keep you moving towards the big dreams AND the lifestyle you really want.
Interactive Monthly Implementation Session
My clients insist that these sessions are complete game-changers!

Benefit from the accountability that ensures you track your numbers and take action on your wealth plan, while enjoying privacy and confidentiality.

PLUS!! You'll have access to my personal support systems, tools and frameworks  that empower you to make good financial choices in real time. 
3. Be Part of an Exclusive Wealth-Building Community
You'll get to share your journey with an intimate, carefully curated  group of business owners, who will cheer you on and share encouragement - with zero judgment.
Deeply connect and share ideas with the best business buddies you never knew you had, in a Voxer/ Whattsapp community group - and also in person, at our in-person wealth retreats.
The investment is £6,000 for 6 months.
A monthly payment option is also available upon application.
I refuse to do one of those value stack lists with all the usual prices crossed out.
(If you've seen my posts about buying half-price Pringles, you'll know that it's a marketing tactic I really dislike).
But when you consider the value of the individual components on offer here, this really is a modest investment.
Let's take a moment to consider some alternatives here...
Going out and making more money is certainly one of them.
There are lots of coaching programmes and masterminds that promise to 10X your income – and you could probably still squeeze a few extra hours out of your working week, right?
But you've already done that, haven't you?
You thought that (with a bit of sweaty grind) you'd hit that 6-figure income, and finally have enough money to start investing properly.
And yet here you are:
Growing your income while your wealth is being eroded.
Inflation is literally eating away at the value of your hard earned money!!
And instead of doubling your wealth every 6 to 9 years, you're likely trading entire luxury holidays for inflated tax bills every year
There really are only two options here:
Focus on making more money or focus on building more wealth.
Okay, I'm interested. Is there a guarantee?
In life…?
That you'll meet your soulmate?
That your business will be a success?
Let me get my crystal ball, it's in the other bag…
If we're honest, there are very few guarantees in life.
But I can assure you that if you join this programme with an open mind + take small amounts of regular action...
You will make massive progress towards growing your wealth.
You will also free up your time.
You'll see your wealth grow.
You'll feel your financial confidence grow, as you evolve within a business that serves you, rather than the other way around.
I can guarantee that I'll hold your hand and be a call away throughout our time together to answer your questions
I can guarantee that I will work through your own solutions.
I can guarantee that I will connect you to the top-notch experts that I have on speed dial (from Monday to Thursday).
(Yes, I can also guarantee that I don't work on Fridays).
Oh, I can offer you one more guarantee:
I guarantee that if you don't jump on this opportunity…
You will have passed up on a powerful wealth accelerator and amplifier.
You will watch others taking hold of the life you desire.
You will continue to dream about being wealthy.
Stop dreaming of wealth, and start building it.
Enrol in Magnetic Wealth™ today!